In-store order preparation status signaling application.
Place a big screen in a prime location within your restaurant or above your pick-up station and let the customers take care of their pick-ups. The application allows for the status of the current orders to be displayed and monitored. You can even configure the setup to display your customer names instead of order numbers. We are sure your customers will like the personal touch.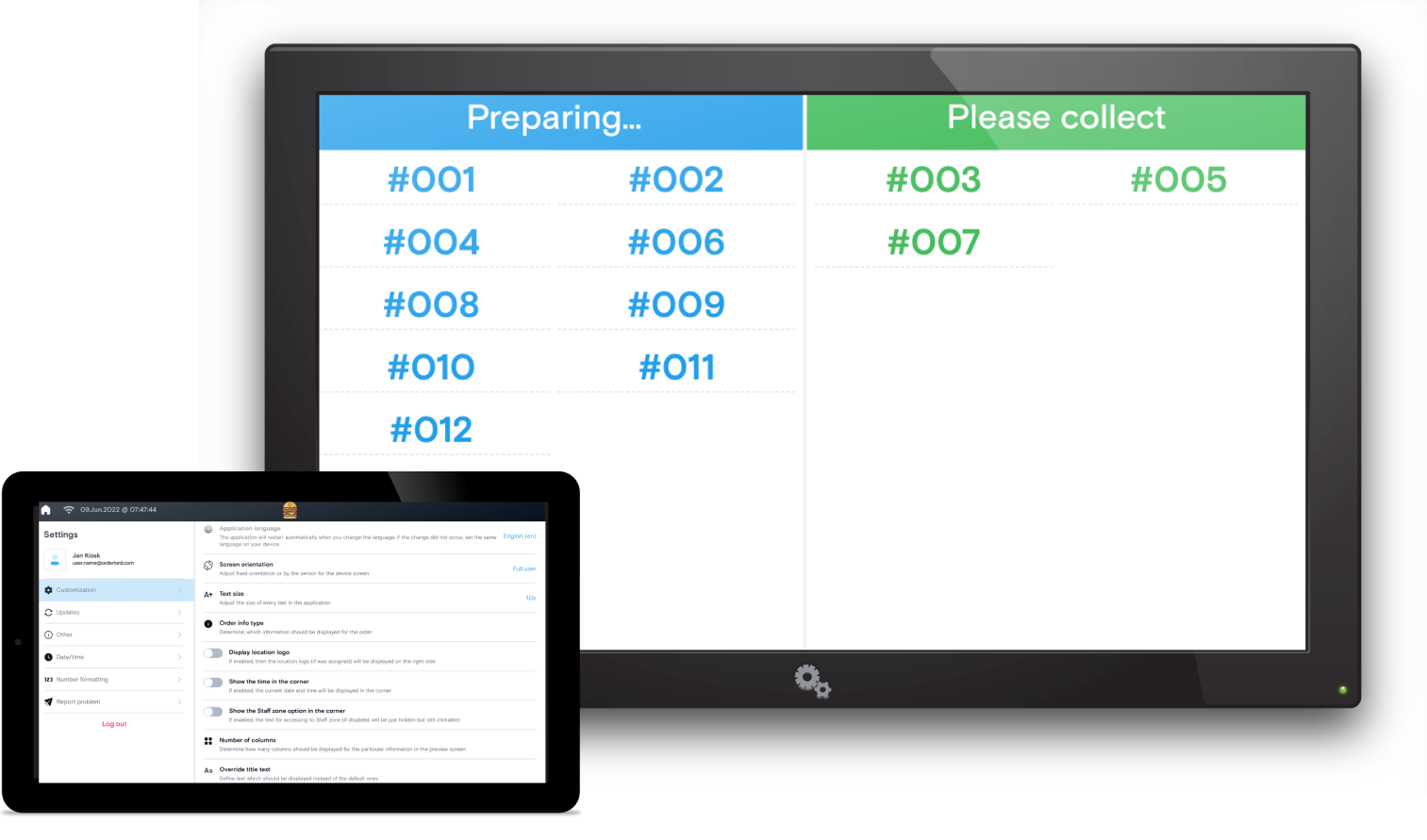 Explore the main features of the Customer Display System application
1.
ORDER PREPARATION STATUS
Have you ever noticed those big screens above the service desks in your favorite takeaway displaying the order preparation status? Now you can have one too!
With our Customer Display System, your customers will never miss their orders at your food pick up stations. 
As rightfully expected, the Customer Display System is fully integrated into the OrderLord system, seamlessly communicating with the applications of your choice. 
Avery time the food preparation status changes in the kitchen (KDS application), your customers will know. 
Like every other application in our wide software portfolio, CDS also comprises sufficient customization tools to set your own colors, preferred language, additional order info display, text sizes, and more.
Learn more about the application and its features
Every customer ordering their food expects to receive it ASAP and warm. They want to enjoy it with no extra hassle.
This is what the CDS is for – to let your customers know their food is ready in an instant, with no delays. As soon as the chefs mark it as prepared in the KDS, you will know, and so will your clients. All they need to do is to monitor the CDS screen.


personalize the interface
Extensive customization options will let you tailor the front screen to you preferred needs:
applications language
Text size
Types of orders to display
Number of columns and their colors
and more…
Explore the full range of our applications