DELIVERY MANAGEMENT SYSTEM
This is the heart, the core of the OrderLord. All of our customers can access our progressive Delivery Management System (DMS) dashboard regardless of the applications they signed up for.
Apart from deliveries, your users, locations, menus, or billing data can all be managed from here.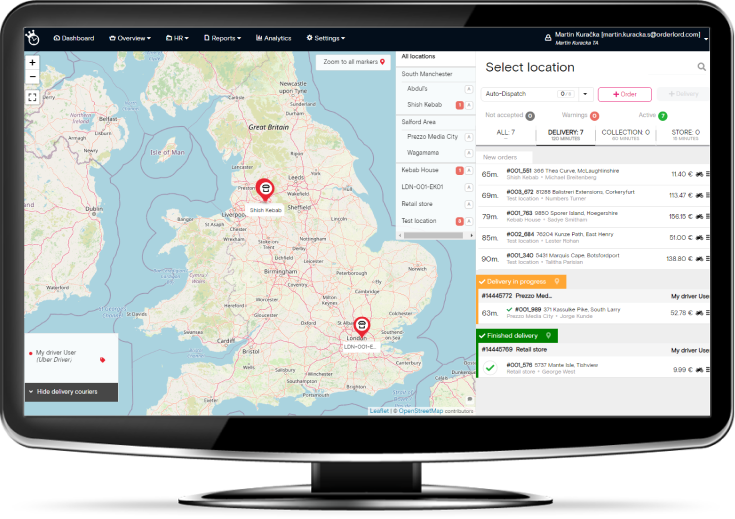 What can you expect from our Delivery Management System?
The core application to manage your deliveries all in one place. 
View all your locations and deliveries on an interactive map
See the list of your available couriers
Add orders to the deliveries and assign them to your available couriers
Examine the details of every single delivery, collection, or store order
View the locations of your current customers awaiting the deliveries and more…
This is the all-in-one place to manage your account assets, customize them, and prepare for your success. 
You can use the dashboard's menu to:
Create your users and assign them the required roles
Manage all your locations, groups, opening hours, and tables
Create and edit your menus or pricing strategies
Set up your payment types to be used in your POS
Build your own customer notifications
From here, you can access our product knowledge base. 
Do you wish to know how to place orders in the Kiosk app? Are you struggling to assign deliveries to your couriers from the POS?
You'll find here all the answers you may need to successfully navigate through the UI of our applications. 
Learn more about the application and its features
Do you need your chef to access the KDS application? Or does your driver require access to the Driver application? Add your users, assign them the appropriate role, and appoint them to the required locations, all from the DMS dashboard. 
Opening up a new restaurant and need to configure new menu, number your tables, and set up opening hours? The menu and location sections will let you configure everything from pricing strategies to discounts.
With our DMS, managing your deliveries has never been easier:
Receive your orders from the POS or integrated Delivery platforms in real-time.
Filter the delivery ones and assign them to deliveries. 
View details, cancel or edit some if needed. 
Check the list of available couriers and start assigning the deliveries.
View live updates for all of them right at the DMS dashboard. 
Cash out your couriers when they return to location. 
and more…
OrderLord DMS is more than just your average Delivery management platform. 
With our Autodispatch feature, your orders can be automatically assigned to deliveries and couriers.
Our advanced Order tracker will let you chat with the customer during the delivery.
Our fully adjustable Customer notifications can keep your consumers at peace.
And last but not least, it supports over 80 integrations, including the top delivery platforms in the industry.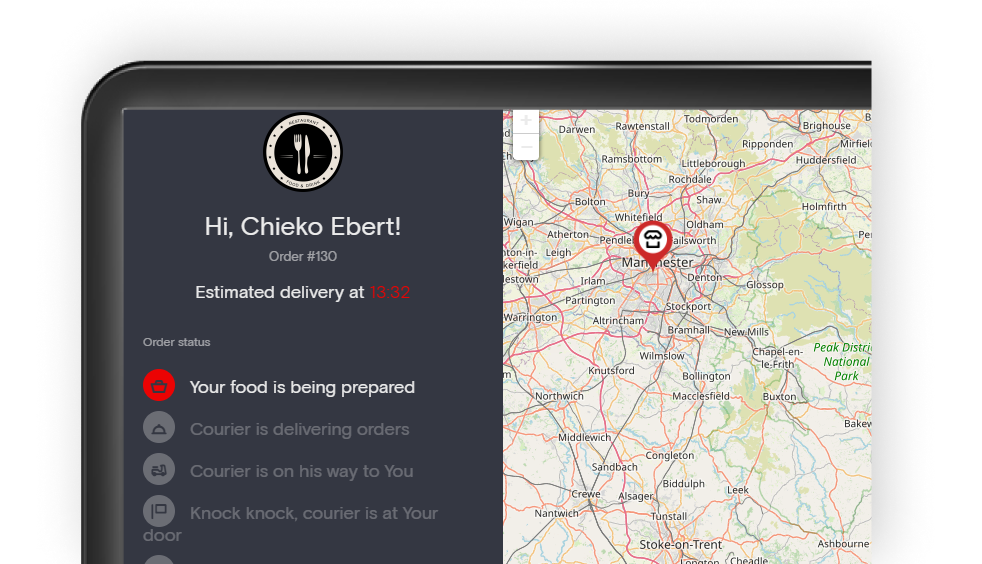 Explore the full range of our applications