An essential part of every restaurant. Receive online orders from various integrations in one place, or create orders manually from clients directly in front of you.
Assign meals to the tables, choose a separate menu for every brand, send orders directly to the kitchen for preparation, view your orders and couriers on the map, or create delivery right from the UI – a complete POS application with everything you would expect from a worlds class platform.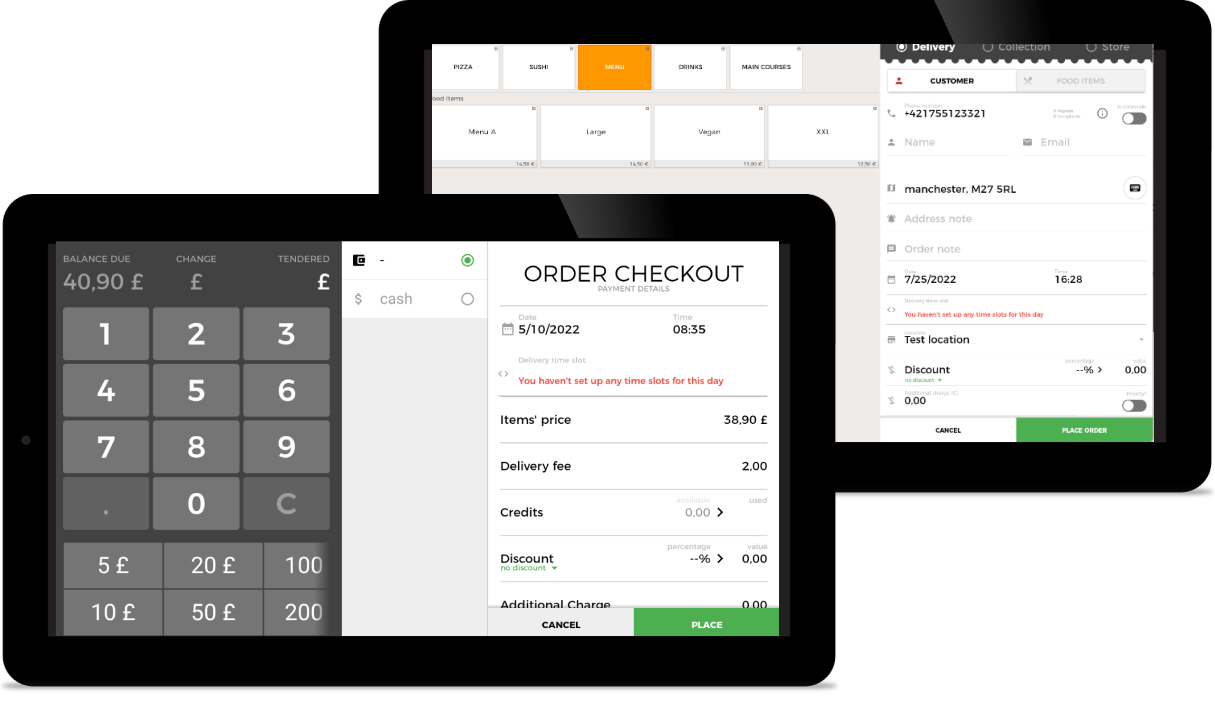 Explore the main features of our Point of Sale application
Our Point of Sale application can support more than one menu at a time. 
Does your store operate several Brands under one roof? Do you need to be able to quickly take orders using menus of different Brands?
The POS interface allows you to select between different Brands with their pre-defined menus attached. Just click the Brand, and there you have it – your Brand's menu ready to take orders from… 
Allow your front of house staff to create deliveries directly from their POS tablet terminals:
Create deliveries with one or multiple orders
Assign deliveries to available drivers
Choose the order the deliveries should be completed
Track your couriers on the interactive map
Amend, reassign or delete delivery if required
One of the most important daily routines of any successful business is completing advanced reporting. In our POS, you can submit daily reconciliation to ensure your accounts remain accurate at all times.
Submit your daily reconciliation at the end of the shift to ensure accurate reporting
PIN protected
Prompt to complete unfinished orders
Compare expected vs. real values
Identify discrepancies quickly
Learn more about the application and its features
Enabled or disabled based on preferences, this section gives a clear overview of locations, active orders, driver positions, delivery zones, and much more.
Manage location visibility with user access levels
Change to satellite or terrain view to suit your needs
Enable traffic information to monitor for any accidents, road closures, or traffic jams
Create deliveries and dispatch them from this screen too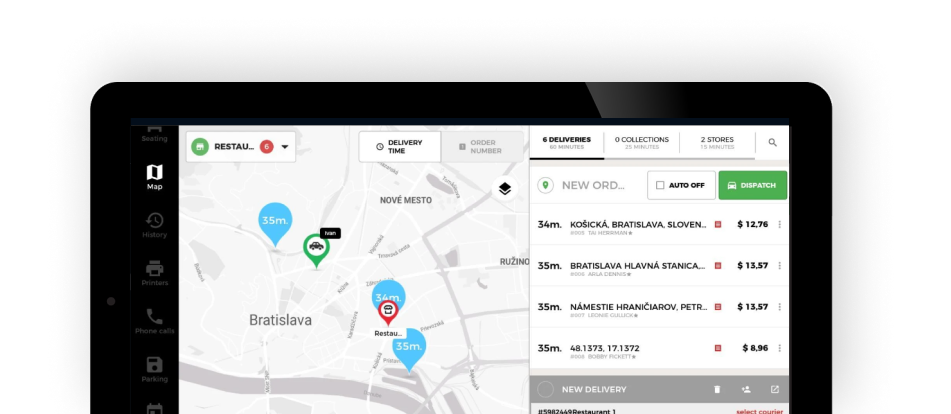 seating and table management
Benefit from the clear visual representation of where your tables are located on the restaurant floor
Add and delete tables in the DMS to see them in the POS
View either as a grid or mirror exactly your seating plan
Amend the shape and location of your tables, or add the number of covers for each
Take orders directly from this screen, assigning even multiple orders to one table
Do you prefer to have different printers connected to your POS? This can be configured easily by yourself
A variety of printer brands supported
Choose whether you'd like receipts printed only for certain brands, certain locations, or certain order types
Completely personalize you receipt design & information to be displayed
Connect via Wi-Fi or USB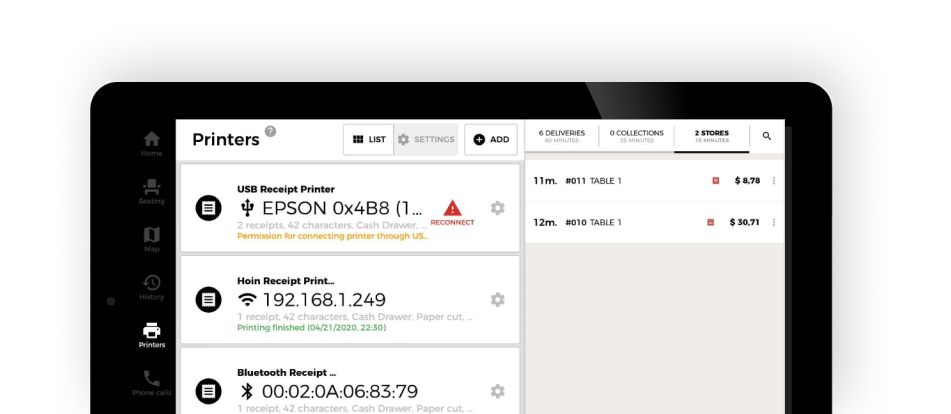 Explore the full range of our applications