Advanced software for the kitchen staff. No more messy paper notes, lost orders, or confusion over which meals have already been prepared.
This application receives manual orders from POS and integrated DPs in real-time and allows for a clear overview of the active orders and their statuses.
Fully customizable interface for different screen sizes and requirements.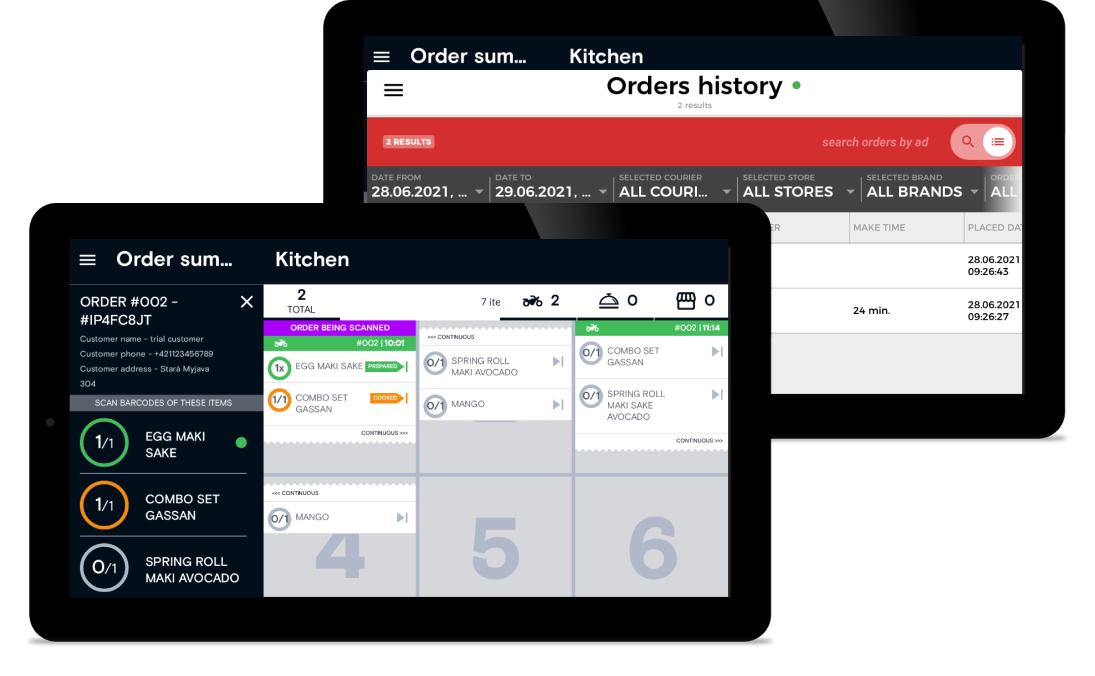 Explore the main features of the Kitchen Display System application
Would you like the luxury of receiving orders from all online platforms you are advertising on in one place? You can do it now with our KDS application!
POS terminal od Delivery Platform – all manual and online orders come into our KDS automatically. No manual approvals, extra tablets, or orders lost in the cloud anymore.
OrderLord has full integrations with all the major players in the food industry, and you can benefit from it too.
We understand the importance of the kitchen running like a clock. The kitchen staff not only cooks the food items, they also need to plate the seat-in orders in a presentable way or prepare the delivery ones to be boxed and packed.
With our KDS, it's easy to keep track of each of the order's stages.
The preparation status can be changed manually with a single tap or automatically after a predefined time.
Do you run a complex kitchen operation with various stations to eliminate cross-contamination and increase efficiency? Do you have a salad section, meat section, or pizza section? If the answer is yes, then perhaps our KDS could improve your setup even further:
Create tags within your menu sorting meals into categories
Have a salad KDS tablet, pizza KDS tablet, or any other based on your preference
Receive all salad meals to one tablet, all meats into another
Reduce the chaos and staff running around the kitchen, all looking at one screen to see if there is a meal for their section
Learn more about the application and its features
control the food preparation
Gain a good overview of what is going on with your orders, which ones haven't been touched yet, which ones are being prepared and which ones should be going out of the door. The KDS home screen is fully customizable:
Opt-in for the grid view where the orders are displayed in a clear grid.
Add the food summary column counting the same items from all orders.
Set up the vertical view if you'd like to scroll up and down the orders.
With 16 different views to choose from, we are sure you can find the one that suits your needs.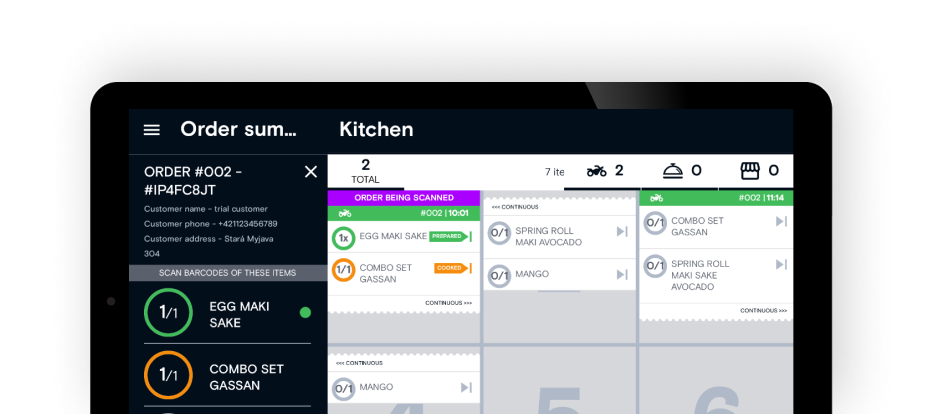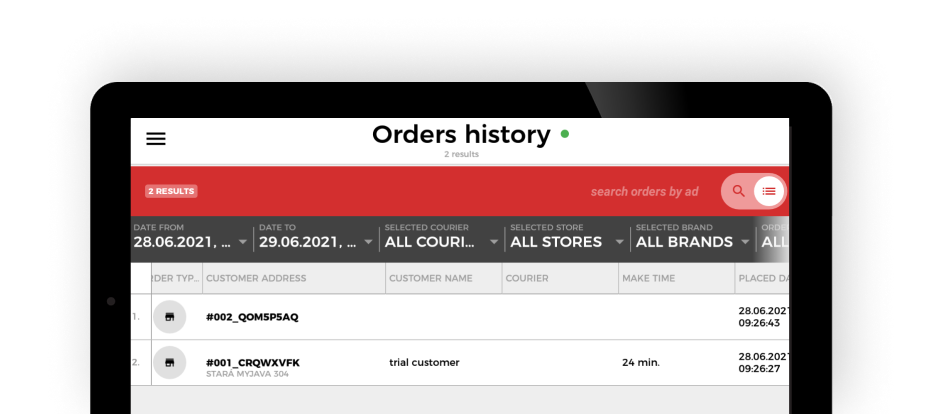 Are you in the kitchen, no access to the DMS, but need to locate a specific order immediately?
That can be done easily via the Order History section by utilizing a wide variety of filters and combinations.
And to ensure your sales data are protected, only certain users can access this information.
Would you like to be able to switch easily between other OrderLord applications, change the language, colors, fonts, notification sounds, un/hide buttons or whole sections, personalize kitchen receipts, configure connected printers, and manage restaurant logos?
All that and more is possible to do comfortably from the application itself.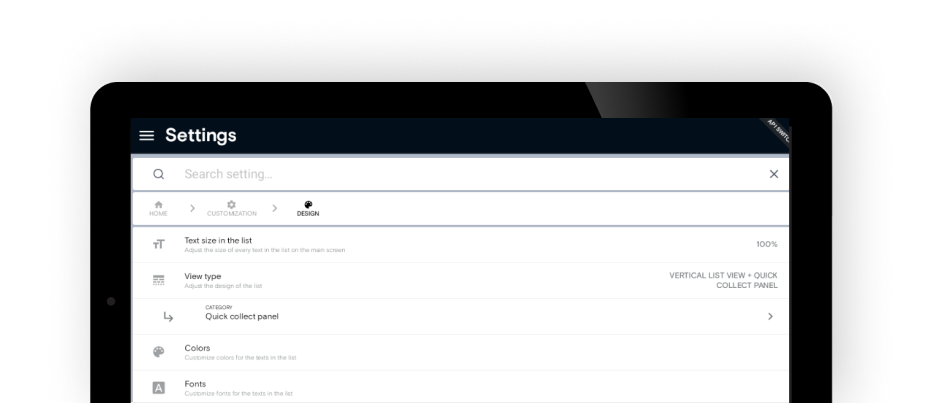 Explore the full range of our applications