Explore the main features and discover why this is one of the most desired applications
Need to speed up the clock in/out process inside our Human Resources application? Not a problem! 
Although we recommend that the name/password combination be used for increased security, the application also allows for PIN usage. All you have to do is to request its activation.
Would you appreciate an extra level of security when it comes to your staff logging in for their shift?
Have the face verification feature of the HR app enabled and you can definitely put an end to PIN or password sharing.
If you have hard-working staff serving several locations, keeping track of their shifts can be challenging. Our HR app will make this significantly easier for you.
During the clock-in process, your team members will be asked to input the location they will work for during their shift. 
Learn more about the application and its features
The HR app home screen has a user-friendly interface where you can easily see which staff members are currently on the shift, when they logged in and which credentials they used.
Should they forget to clock out at the end of their shift, you can do that manually for them.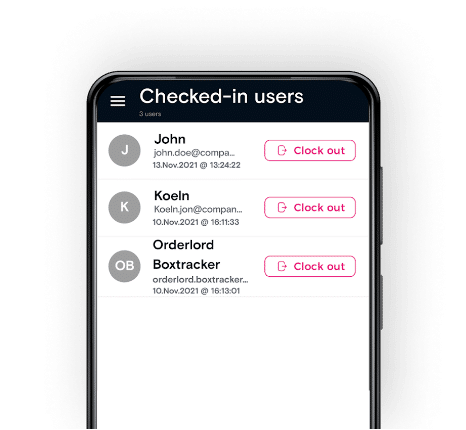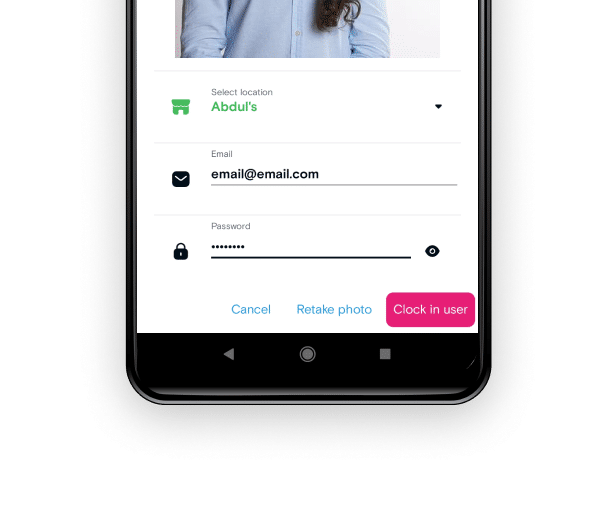 Our accuracy-enhancing features will put your manager's mind at peace. No more false clock-ins, no more work at false locations:
Face detection feature will ensure the actual face is in front of the camera, nothing else.
Voice detection can further assure that a real person is about to clock-in.
GPS verification radius will apply high-security measures to ensure the person is at the actual location and no other.
HR app is a simple application gathering a lot of data for you. To view them all, filter them or export them, amend salaries, create payrolls, and much more, go to the free DMS extension of the app.
Managing your staffing costs has never been easier.

Explore the full range of our applications